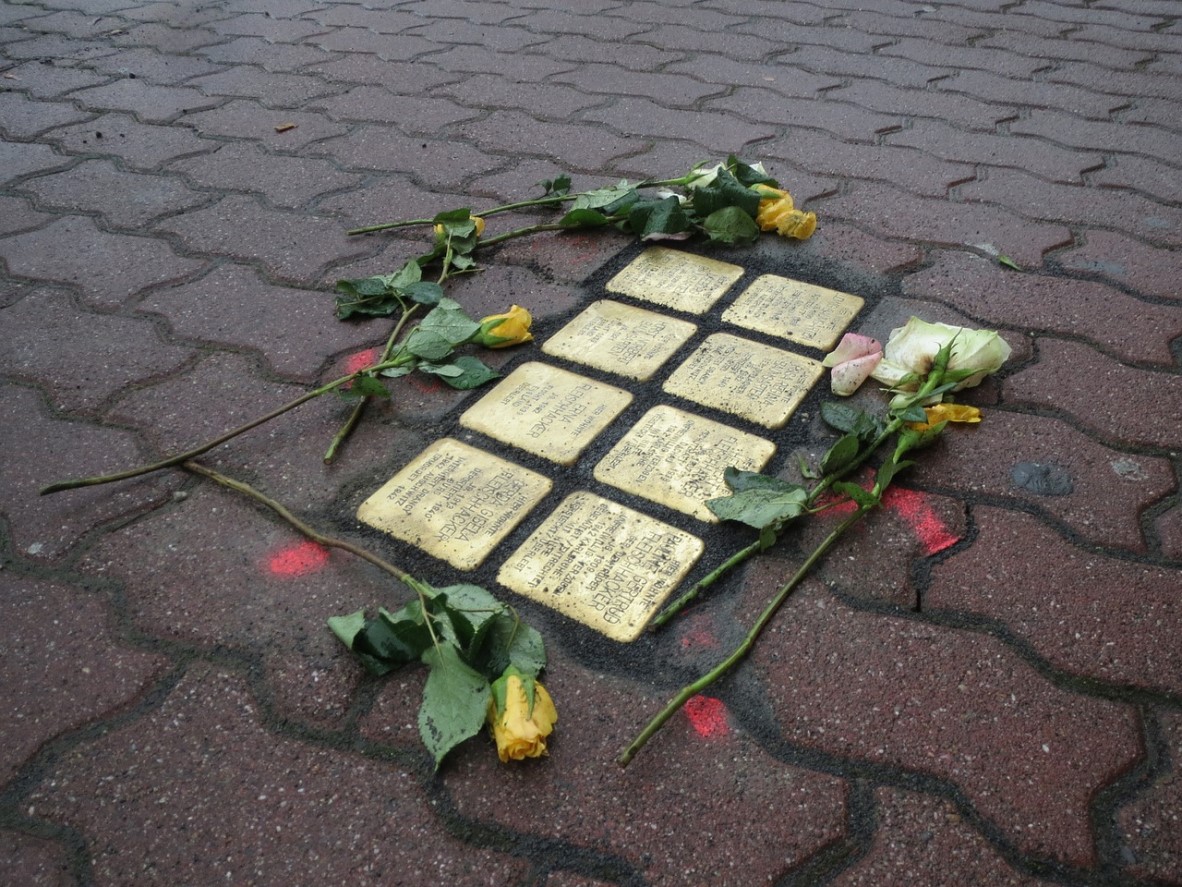 Workshop / Opstartsmøde: Snublesten
6. februar, 2024- 19:00

-

21:00
De første snublesten blev lagt for sintier i Køln i januar 1995, men Gunter Demnigs kunstneriske arbejde med at "lægge spor" går tilbage til begyndelsen af 1980'erne. Fra begyndelsen har snublesten været for alle offergrupper: romaer, sintier, jøder, homoseksuelle, politisk forfulgte, modstandsfolk, Jehovas Vidner og de såkaldte "eutanasi"-ofre, ligesom de også er for mennesker, der overlevede forfølgelserne. Har man været i koncentrationslejr eller måttet flygte fra hus og hjem, er man også offer for nazisterne.
Snublesten er et kunstværk og mindesmærke skabt af den tyske kunstner Gunter Demnig. Projektet tog sin begyndelse i 1992, de første snublesten blev lagt i 1995. Der ligger snublesten i 31 europæiske lande. I maj 2023 lagde Gunter Demnig nummer 100.000. Størstedelen af snublestenene er lagt af kunstneren selv. Stenene er siden 2005 blevet håndlavet af kunstneren Michael Friedrichs-Friedlaender i dennes værksted i Berlin. Han og hans to hjælpere fremstiller 400-500 snublesten om måneden.
De første 12 snublesten til minde om personer, der blev forfulgt af nazisterne i Danmark, blev lagt den 17. juni 2019 i København og på Frederiksberg. I 2020 lagde Snublesten Danmark også snublesten i Gentofte. I 2021 kom Kgs. Lyngby, Odense og Kolding til, og i 2022 blev der tillige lagt snublesten i Aarhus. I 2023 lagde Snublesten Danmark for første gang snublesten i Vejle og Randers. Gruppen har i alt lagt 109 snublesten.
Skal vi også have snublesten til minde om nazismens ofre i Haderslev? Kom med til workshop og opstartsmøde om snublesten i Haderslev. Det er gratis og uforpligtende at deltage. Vi skal bl.a. beslutte, hvilke personer, der her i byen skal have snublesten og forhåbentlig indlede en proces, der kan ende ud i, at den første snublesten kan blive lagt i Haderslev. 
Tilmelding kan ske på mail arkiv@haderslev.dk eller på telefon 74 34 78 00
Sted: Historisk Arkivs læsesal, Kulturhus Bispen